This clinic is provided by the School Nursing Team.
School Holidays Drop-in
During school holidays, the School Nurses hold a Young Persons Confidential Sexual Health Drop In Clinic for ages 13-19.
This runs on Tuesdays 3.30pm-5.30pm at Park Lane Centre (address details above).
Drop-ins at school
In term time, your School Nurse holds a weekly lunchtime drop-in service at school. This is a confidential, friendly and non-judgemental service which offers free condoms, STI testing, emergency contraception, pregnancy testing and advice. Check your school information screen or ask at reception for details.
Chat Health
Prefer to text? You can also text a school nurse on: 0752 061 9051 or call 0333 3583328.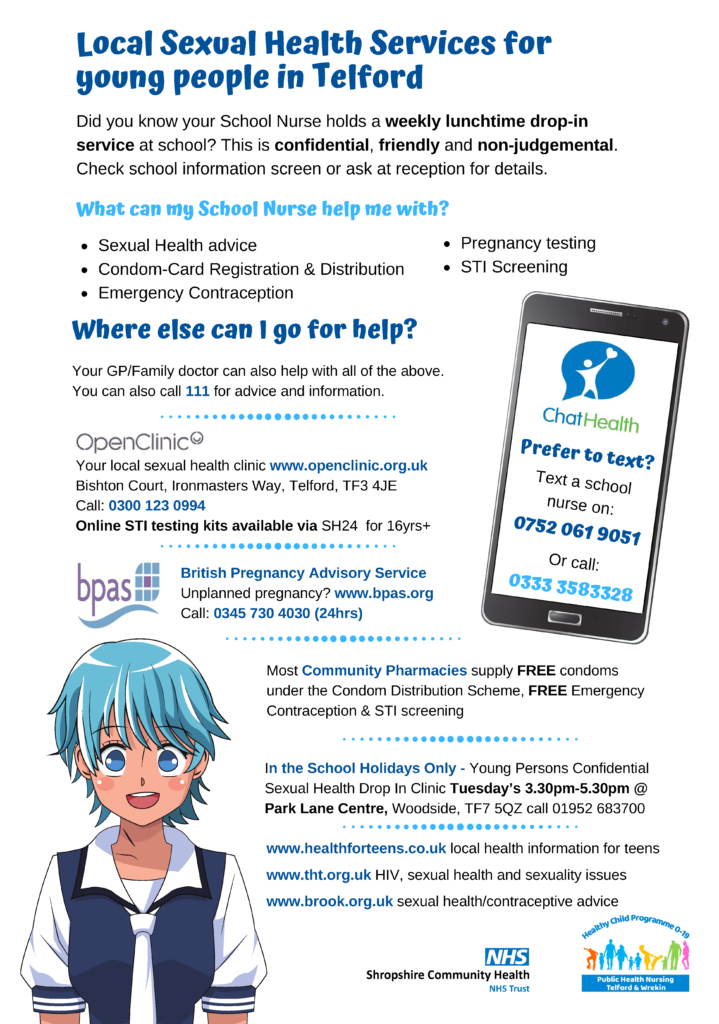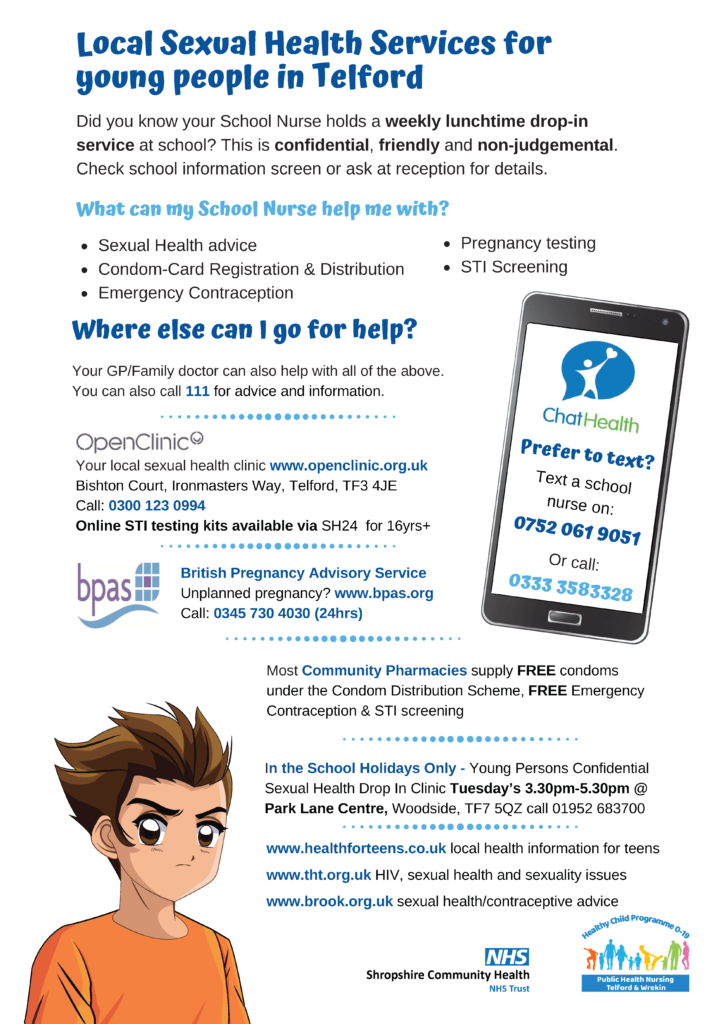 Available to residents in: